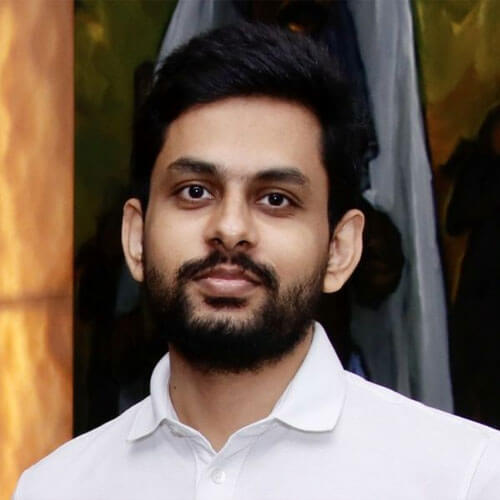 Rahul Kalidindi
Director, Raghu Educational Society
Mr. Rahul Kalidindi is a tech entrepreneur and an alumnus of the prestigious UC Berkeley College of Engineering. He is the Vice-Chairman of Raghu College of Engineering. He completed his B-Tech from the very same college. He has a clear vision that others don't understand yet. With his passion for innovative thinking and versatile knowledge of the plethora of technological advancements, he envisioned Raghu Engineering College as an advanced center of professional learning of international standing.
After returning to India from UC Berkeley in 2016, he passionately utilized his knowledge to establish the infrastructure for advanced laboratory facilities. At the institutions, he always looks to develop the core competencies in the students, which are result-driven.
His ingenious ideas and a futuristic mindset have led him to bridge the gap between academia-industry differences by founding Akrivia HCM. He is the CEO of Akrivia HCM, a cloud-based HCM software company based out of Visakhapatnam, India. It has focused on delivering enterprise-grade HRMS software for the last seven years.
He is passionate about improving the work lives of human resource professionals by providing cloud-based human resource (HR) solutions that embed data insights and analytics. As a digitization champion, he spearheaded his mission to provide a comprehensive 'hire-to-retire' suite designed to enable HR to bring real-time visibility, analytics, and AI to Human Resource Management. Mr. Rahul Kalidindi is a keen observer of business and social challenges. His fierce leadership style and ability to work hard and rally his team to produce significant results make him an effective leader.