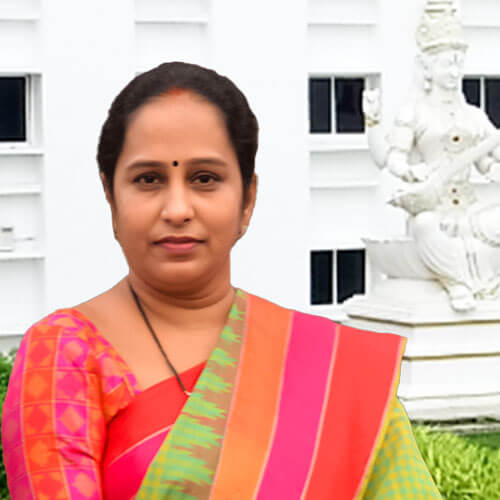 RamaDevi Kalidindi
Secretary, Raghu Educational Institutions
Smt. Rama Devi Kalidindi, an eminent educationist, has been actively associated with the Raghu Educational society right from its inception. She is actively involved and takes utmost care in developing all the educational institutions established by society.
While demonstrating unparalleled passion for excellence and responsibility for the overall running of the institutions, she has been exhibiting committed leadership and social aspects like responsible citizenship, cultural evolution and women empowerment for over past two decades.
She has consistently devoted her efforts to raising the profile of this institution through numerous innovative initiatives and programs involving the posterity in nation building. The sincerity, dedication, and commitment made by Smt. Rama Devi Kalidindi towards the development of Raghu educational society is one of her notable contributions to its growth and has played a crucial role in its remarkable success.