REC provides cell for graduate studies to upgrade your career path
With the objective to promote higher education awareness among the students and motivate them to pursue higher education, this cell is formed. Higher Studies are always seen as a stepping stone to a bright career. The students should be capable of applying their knowledge and skills based on the forefront of science in the subject areas of their studies which will help them satisfy the employability needs of corporate and other sectors.
The higher studies provide a platform through which one can enhance the capability to identify, formulate and handle scientifically complex problems, as well as to evaluate information critically and formulate possible solutions. One can go for research work, implement their ideas and bring innovations to society.
Want to take your studies to the next step?
Want to go take your studies to next step?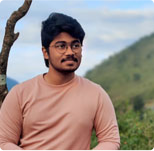 B. Vinay Chandra Varma
George Mason University
MS (Data Analytics Engineering)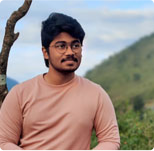 B. Harish Reddy
James Cook University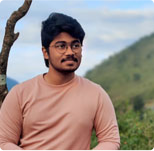 K. Chandra Mouli
Rigas Tehniska Universitate
MS(Engineering Sciences in Electrical Sciences)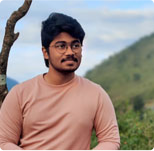 M. Sai Sharma
Northwest Missouri State University
Masters in computer Science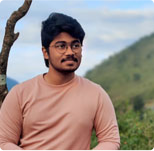 M. Devamanohar Kumar
SAPIENZA, UNIVERSITA DI ROMA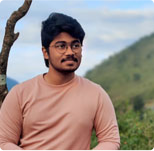 V. Murali Krishna
Indiana University-Purdue University Indianapolis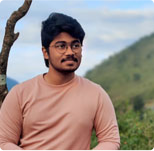 S. MOUNICA
University of North Texas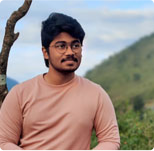 R. RAVI TEJA
Northeastern University College of Professional Studies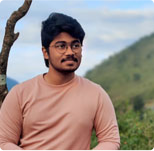 Yaswanth Reddy
LEWIS UNIVERSITY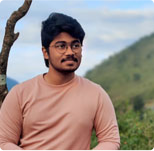 SANDHYA BALABOMMA
THE UNIVERSITY OF TEXAS ARLINGTON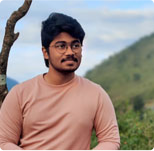 M.Ekagrath Chauhan
CARDIFF METROPOLITAN UNIVERSITY
MS Program with DATA SCIENCE SPECIALIZATION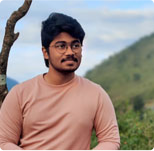 A. Mohit Purandar Vasistha
UNIVERSITY OF CANADA
MS PROGRAM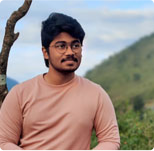 N. Sujatha
San Jose State University, San Jose, California
Masters in Software Engineering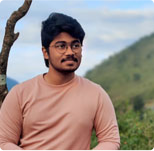 M. Rishiram Rohith Kumar
DEAKIN UNIVERSITY,AUSTRALIA
MS PROGRAM with AI SPECIALIZATION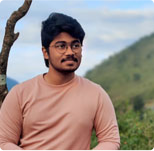 Y. Siva Kumar
UK UNIVERSITY
MS Program with CLOUD COMPUTING SPECIALIZATION
Department of Electrical & Electronics Engineering
| S.No | Name of the Student | Department | University Name | Programm |
| --- | --- | --- | --- | --- |
| 01 | B.VINAY CHANDRA VARMA | EEE | George Mason University | MS (Data Analytics Engineering) |
| 02 | B. Harish Reddy | EEE | James Cook University | |
| 03 | K. Chandra Mouli | EEE | RIGAS TEHNISKA UNIVERSITATE | MS(Engineering Sciences in Electrical Sciences) |
| 04 | M. Sai Sharma | EEE | Northwest Missouri State University | Masters in computer Science |
| 05 | N. Sujatha | EEE | San Jose State University, San Jose, California | Masters in Software Engineering |
Department of Electronics & Communication Engineering
2018-19

S.No
Name of the Student
Department
University Name
01
MALLIREDDY DEVAMANOHAR KUMAR
ELECTRONICS ENGINEERING
SAPIENZA, UNIVERSITA DI ROMA

2019-20

S.No
Name of the Student
Department
University Name
01
VATTIKUNTA MURALI KRISHNA
APPLIED DATA SCIENCE
Indiana University-Purdue University Indianapolis
02
SATRABOINA MOUNICA
INFORMATION SCIENCE
University of North Texas
03
RUTHALA RAVI TEJA
PROJECT MANAGEMENT
Northeastern University College of Professional Studies

2020-21

S.No
Name of the Student
Department
University Name
01
P NS SATYANARAYANA RAO
COMPUTER SCIENCE
NORTHERN ARIZONA UNIVERSITY
02
YASHWANTH REDDY
COMPUTER SCIENCE
LEWIS UNIVERSITY
03
SANDHYA BALABOMMA
INFORMATION SCIENCE
THE UNIVERSITY OF TEXAS ARLINGTON
Department of Computer Science Engineering
2016-2020

S.No
Name of the Student
Department
University Name
01
MUDE EKAGRATH CHAUHAN
MS Program with DATA SCIENCE SPECIALIZATION
CARDIFF METROPOLITAN UNIVERSITY
01
MUDE EKAGRATH CHAUHAN
MS Program with DATA SCIENCE SPECIALIZATION
CARDIFF METROPOLITAN UNIVERSITY

2015-2019

S.No
Name of the Student
Department
University Name
01
A MOHIT PURANDAR VASISHTA
MS PROGRAM
UNIVERSITY OF CANADA
02
MALLA RISHIRAM ROHITH KUMAR
MS PROGRAM with AI SPECIALIZATION
DEAKIN UNIVERSITY,AUSTRALIA
03
YENUMALA SIVA KUMAR
MS Program with CLOUD COMPUTING SPECIALIZATION
UK UNIVERSITY